Disco­ver the power of sustai­nab­le IT
Unlock the power of sustainable IT and leverage it to your advantage for a greener future and a competitive edge in the business world.

Sneak peak:
Smart IT is Sustainable IT
The World and Sustainability
Sustainability in IT
Energy Efficient Computing
Electronic Waste (E-waste)
Refurbish - Reuse - Recycle
Making Your IT Sustainable
Group Task The Future of IT and
Sustainability
Lecturer:
Ben Bergman - Head of Sales at mPro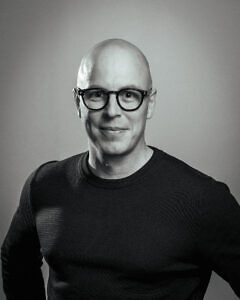 Ben effortlessly combines humor with expert knowledge to both entertain and empower your organization.
When and how?
The workshop will take place on the 23rd of November, 2023 at 8:30 - 12:00 in Optima's premises at Trädgårdsgatan 30, 68600 Jakobstad.
Language: swedish, finnish and english

Fees: 190 €, vat 0% . The price includes morning coffee with snacks + lunch at 12:00 in restaurant Yrkeskocken.

For more information, please contact Kaj Sandvik, kaj.sandvik@optimaedu.fi, 044 7215 321