About us
Optima arranges vocational education and training for young people and adults. Optima is also responsible for special-needs vocational education and training for Swedish-speaking students in Finland. Moreover we provide various types of services for trade and industry. The language of instruction is mainly Swedish. Some parts of the vocational adult education take place in Finnish. Services for trade and industry as well as services related to banquets, seminars, restaurant and catering are, of course, provided in both Finnish and Swedish.
We operate mainly in the Jakobstad region. Due to the special-needs vocational education and training, we act in all the Swedish-speaking regions in Finland. Optima has 1,200 students in the programmes for young people and 2,000-3,000 adult students (long- and short term) on a yearly basis. At present, we have approx. 240 employees.
Optima was awarded the best Vocational Upper Secondary Education and Training School in Finland for the eighth time by the Ministry of Education and Culture 2017. Optima has previously been ranked number one in 2009, 2011, 2012, 2013, 2014, 2015 and in 2016. One of the major contributing factors to the success lies in Optima's good and smooth cooperation with local enterprises. During the European Vocational Skills Week in december 2016, Optima was given the award for Innovative and excellent VET provider. Optima was selected for sustainable proactive efforts to innovative and flexible learning pathways and participative governance.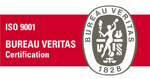 Our quality management system is certified to ISO 9001.
Read more about the Finnish education system.
Here you can have a glance at the vocational education and training systems in Europe