Spe­cial-needs voca­tion­al edu­ca­tion and training
Optima is – among its other tasks – the only Swedish-speaking special-needs educational institute in Finland, providing special-needs vocational education and training as well as rehabilitative guidance and instruction and, at the same time, functioning as a Centre of Expertise. The Centre of Expertise provides advice, support and guidance in issues related to special-needs vocational education and training.
Optima is responsible for Swedish-speaking special-needs vocational upper secondary education and training and, therefore, operates in both Ostrobothnia and in the southern regions in Finland.
Special-needs vocational education and training involves a group of experts: principal, educational leader, school welfare officer, special education teachers, classroom assistants and dormitory masters. Other services are outsourced.
We strive at influencing the general public's attitude when integrating disabled people in the society. In our opinion, everyone has an equal right to work, safe housing and meaningful life.
We exploit our networks in order to provide the best possible expertise in different fields of life, for the good of the youth. This network covers the entire Swedish-speaking community in Finland since we want to build up networks in the student's immediate surroundings.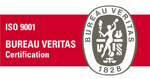 Optima has over 30 years of experience in providing special-needs education.
Further information on the Swedish website.
Con­tact:
Optima
Åminnevägen 2A
66900 Nykarleby
FINLAND
Tel. +358 44 7215 638
Anna-Lena Forsman, principal
Mobie +358 44 7215 282
anna-lena.forsman@optimaedu.fi
Kristina Kullas-Norrgård, Teamleader
Mobile +358 44 7215 616
kristina.kullas-norrgard@optimaedu.fi